Process
Thee path ahead for public transit has many partners and many moving parts. We conduct this process in four phases:
Strategic Planning
Service Planning
Operations Planning
Implementation
The graphic below describes in more detail the steps involved in developing the transit service you see in your community.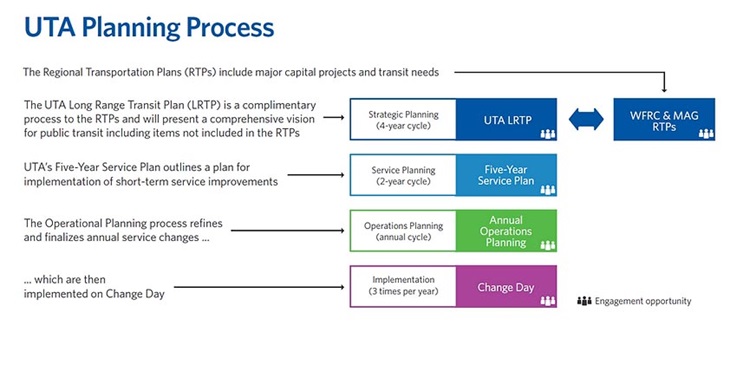 The timeline below shows how UTA will draft UTA Moves 2050.