Safety is our highest priority. Our employees work hard every day with a goal of keeping you and all of our passengers safe. Security of our UTA services, stations and facilities is an important element of our safety efforts. There are several elements we have incorporated into our facilities to enhance security:
Security Cameras—we have installed security cameras at all UTA rail platforms and central stations. We also have security cameras on all UTA buses and most UTA TRAX trains.
Emergency Call Boxes—Emergency call boxes are installed on all UTA TRAX and FrontRunner stations and platforms. These emergency call boxes put the customer in direct communication with UTA law enforcement.
Platform Lighting—Platform lighting is designed to be inviting, while also contributing towards rider safety.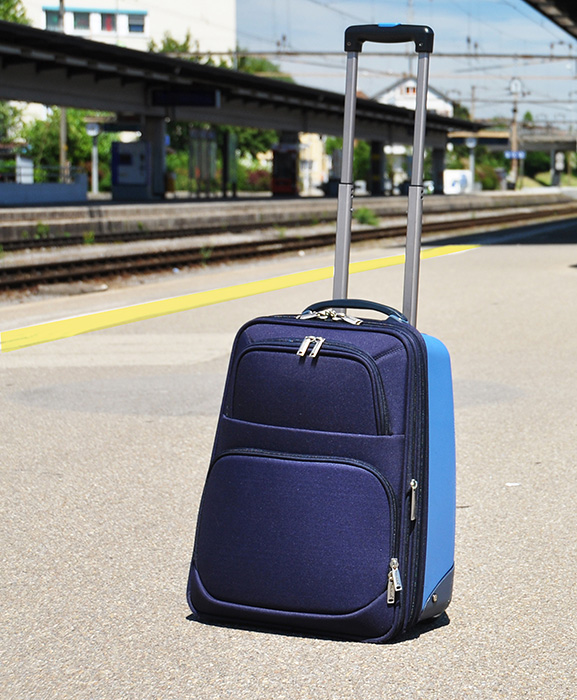 Unattended Packages and Devices
Always take your personnel items with you when leaving a UTA Train or bus. Riders occasionally leave packages or bags behind.
If you encounter an unattended package, It is good to consider a few questions:
Did you witness a passenger intentionally leave the package in place?
Are there unusual wires, stains, or odors coming from the package?
Does it appear that the item was intentionally concealed?
Is there a note or message attached?
If you answer yes to any of these question, please call 801-287-3937 (801-287-EYES).
Report a Safety Concern or Crime
See Something? Say Something! If you see a safety concern, crime or another matter you feel needs an immediate UTA Police response, please report it:
Call 9-1-1—if there is an emergency, it is best to call 9-1-1
Call UTA Police Dispatch—to reach UTA Police by phone, call 801-287-3937 (801-287-EYES)
Text us—send text messages to UTA police at 274-637 (CRIMES). Start your message with UTATIP and then include your message.
If your concern is not urgent, you can report them through this website by clicking on a link below: