Salt Lake City Westside UTA On Demand en espanol

The Salt Lake City Westside UTA On Demand is here! The service begins Monday, December 13, 2021 in Salt Lake City's Westside neighborhoods, serving Rose Park, Poplar Grove, Fairpark and Glendale.

All new users will get the first 10 rides free until May 1, 2022. And be sure to take advantage of the referral program that gives both the referrer and the referee ride credits for 5 rides!

The regular adult one-way fare is only $2.50, so grab your friends and take a ride!

Salt Lake City Westside service will operate seven days a week:
Monday – Saturday: 4 a.m. – 12:15 a.m.
Sunday: 6 a.m. – 9 p.m.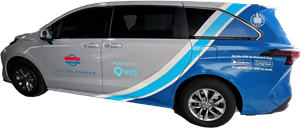 Your trip must start and end within the designated service area. After booking a ride, the app will display the pick-up location where the vehicle will meet you. This is a corner-to-corner service, so you'll be picked up and dropped off close to your final destination.

Riders who use mobility devices can request a ride from an accessible van by selecting wheelchair accessibility in their profile. Once turned on, all your trips will be booked with an accessible vehicle.

If you don't have a mobile phone, you can get help booking a ride by calling 385-217-8191. You may also use this number for questions about the UTA On Demand app or any other questions regarding the service. Or send a message to rider support at support-slc@ridewithvia.com.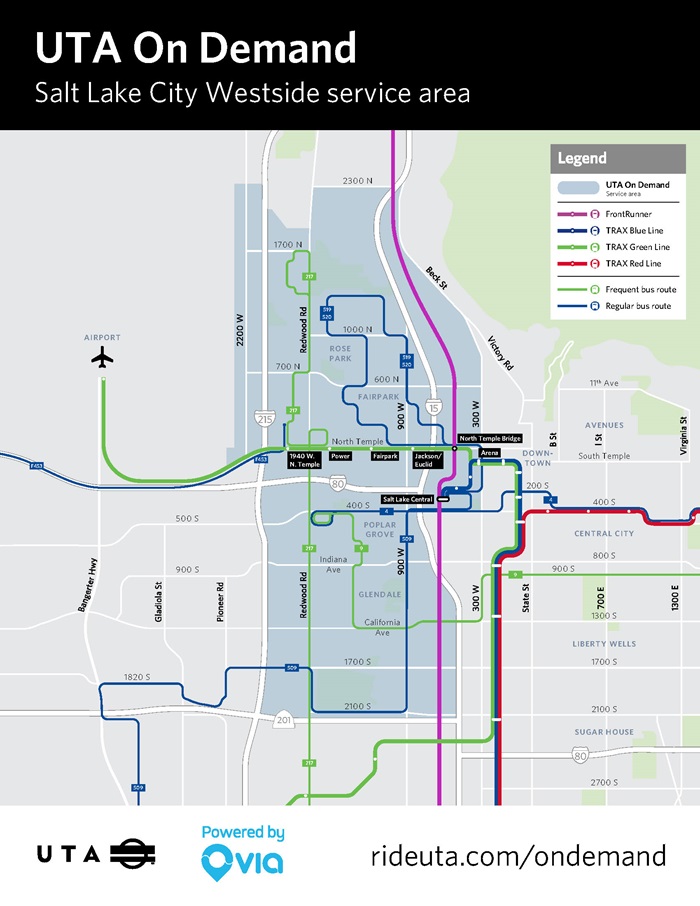 Click here to view an interactive map.