Xperience OGX
UTA's brand new free Bus Rapid Transit route. Xperience baseball at Ogden Raptors, surf at Flowrider, skydive at iFly, climb at iRock, bowl at SkinnyDogz, watch a Megaplex movie, relax at Peery's Egyptian Theater, eat at Union Grill, shop on 25th Street, jam at a Twilight Concert, relax at the Library, or cheer for your Weber State Wildcats. OGX is the Xperience of a lifetime.
Xperience Convenience

Xperience Zero Fare for 3 Years!!!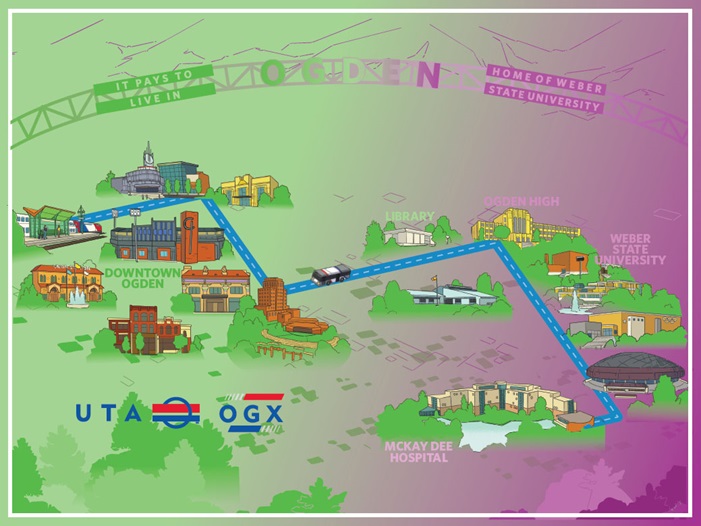 Have any questions or concerns?